Case Studies
5 Customers' Experiences of Making the Switch to Technik-Leather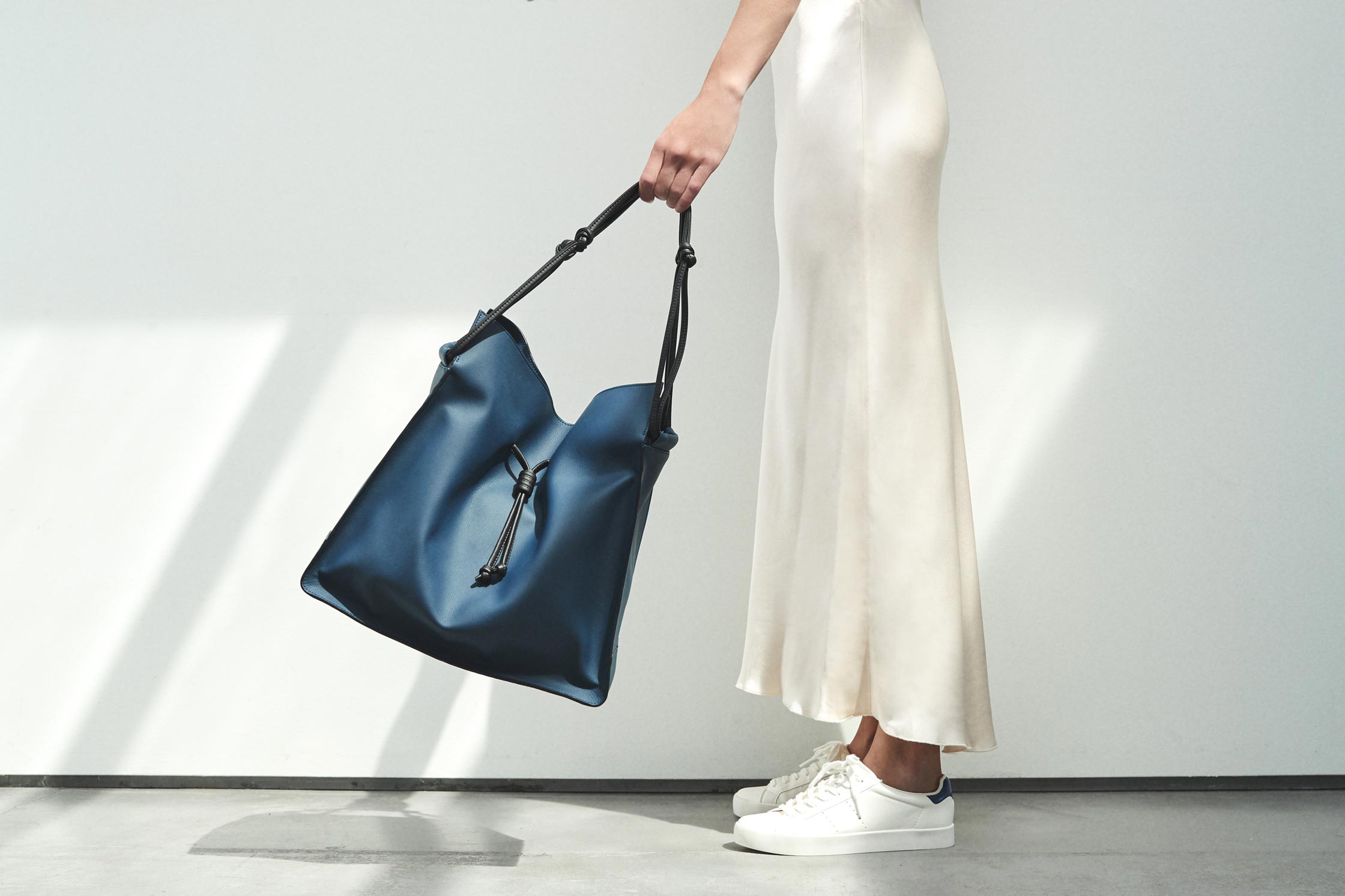 ---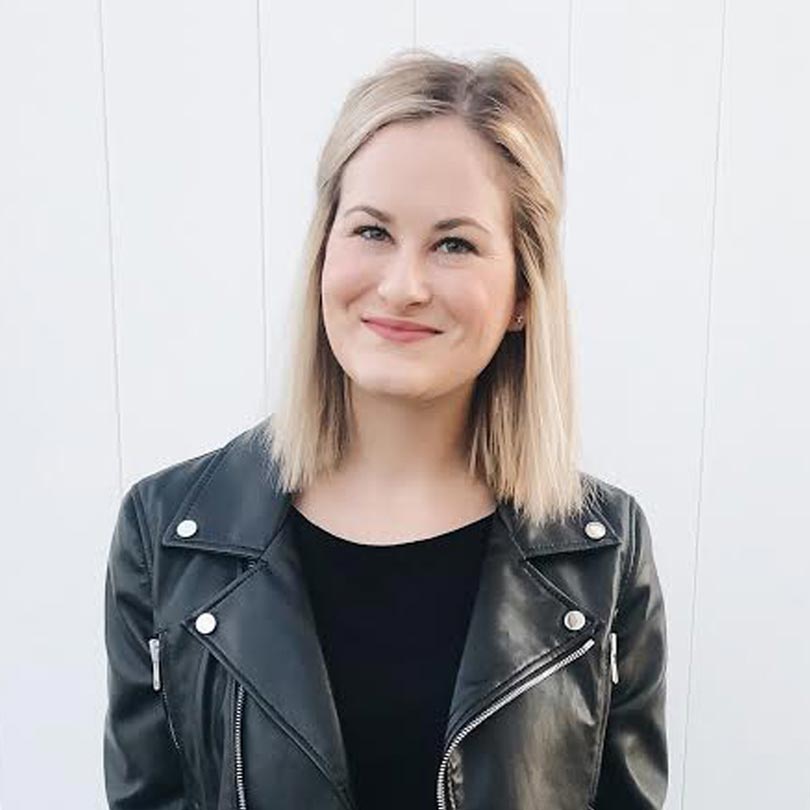 Kellie's Story
A Vegan And Ethical Style Advocate Finally Finds The Non-Leather Material She's Been Waiting For
Name

Kellie Hayden

Location

Stamford, CT

Profession

Marketing and PR Manager

Style owned

The Shopper in Black
Kellie was already an advocate for a cruelty-free and ethical lifestyle for some time; it's one that she personally practices at home following a plant-based diet and also in her job as the writer of a sustainable and conscious fashion blog. However, she was feeling pretty frustrated with the options out there in the current handbag market.
"I had been pretty disappointed with the feel and quality of many of the vegan leather bags I had tried in the past," Kellie said. "I had owned quite a few bags that had a very "plasticky" feel to them, and ultimately started to peel or crack."
She first stumbled upon von Holzhausen after she decided to stop buying new leather products altogether. "The information on the von Holzhausen website really intrigued me, from Vicki's design background and the innovative process behind Technik-Leather. I felt like I finally found an animal-free brand that aligned with both my values and my style."
But she still wasn't completely sold that the material would actually live up to its promises. "I was really skeptical about if the Technik-Leather Shopper would feel comparable to leather, or if I would again be disappointed in the material.
Shop the Shopper
I was sort of saying to myself 'There is no way this bag can be all the things it claims!' I was thrilled though, when I held the bag in my hands and experienced just how smooth and buttery the Technik-Leather really is."
"My von Holzhausen bag has changed how I think about vegan products. I always sort of thought that I just had to accept being disappointed in the quality of vegan leather if I wanted animal-free products. I told myself that perhaps the technology or innovation in vegan materials just didn't really exist yet. von Holzhausen has led me to hold the brands I wear to a higher standard."
"I felt like I finally found an animal-free brand that aligned with both my values and my style."
---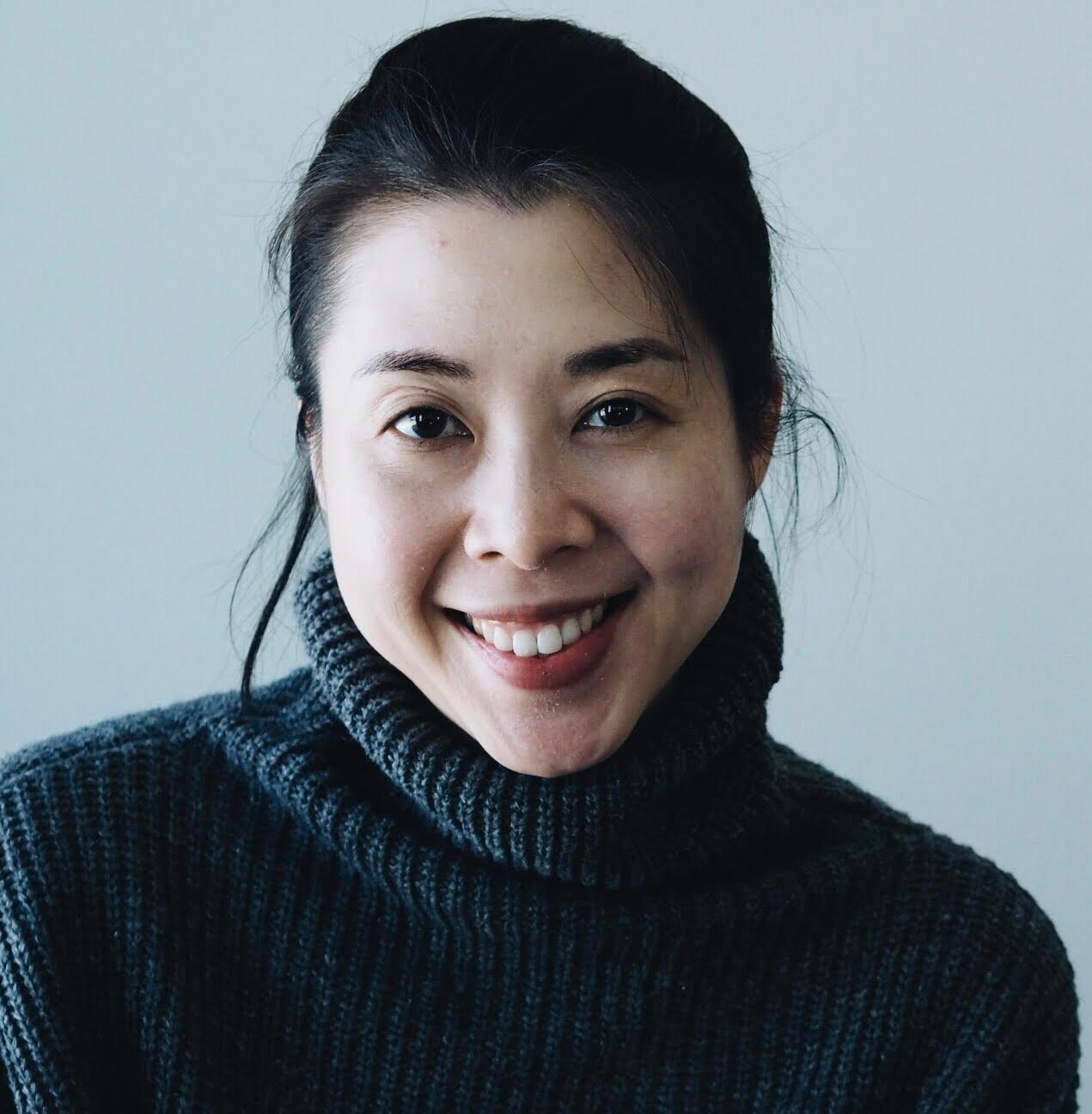 Sukhwan's Story
How this Mom Fell in Love with Technik-Leather's Functionality and Easy-to-Clean Material
Name

Sukhwan Soontravanich

Location

Inner Grove Heights, MN

Profession

Scientist

Style owned

The Mini Backpack in Caramel
and The Mini Cage Crossbody in Black
As a working mom of a 6-year-old boy, Sukhwan is busy and needed a bag that was functional and easy to clean in her life. "You can imagine food/snack spilled on my bag and myself all the time. I can easily use soapy water to clean [my von Holzhausen bag] and dry it in no time."
She was initially drawn to The Shopper style, but in the end decided to purchase both the Mini Backpack and Mini Cage Crossbody, which she alternates between on weekdays and weekends.
"I love how lightweight it is and the style is simple enough to go well with many dress styles." Plus, it doesn't hurt that von Holzhausen has an ethical edge. "I have learned about the sustainability in the fashion industry not long ago and I think it is as important as sustainability in other industries," says Sukhwan. "It's all about us living cohesively with other living animals, plants, air. To live better we must care for our environments and other living things."
Shop the Mini Backpack
While she knew ethically-made products were important, she had found it difficult to find vegan products with quality that lived up to her expectations, and had yet to pull the trigger on any cruelty-free bags on the market.
Finally with von Holzhausen, she's found a brand that exceeds her standards of what it means to be an ethically-made bag. "This is my first and positive experience so far. I love how the process of making the bag is explained on the site. And the quality is exceptional. The actual bags are much more beautiful than images shown."
"I love how the process of making the bags is explained on the site. And the quality is exceptional."
---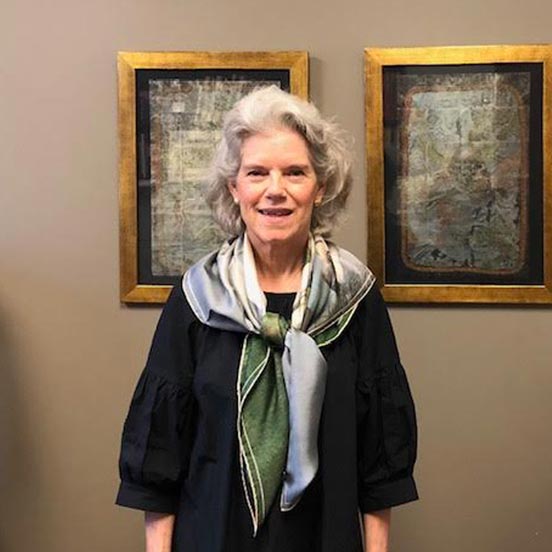 Deborah's Story
Purchasing Her Very First Cruelty-Free Bag with von Holzhausen
Name

Deborah Hatch

Location

San Francisco, CA

Profession

Art Curator

Style owned

The Bucket Bag in Black
As an art curator, Deborah has always been drawn to styles that are "au courant," modern, and have the qualities of a well-made European bag. While she had never purchased a non-leather handbag before, a piece about von Holzhausen in the New York Times caught her eye and she was instantly attracted to the Bucket Bag style which was perfect for her lifestyle, especially being ⅓ the weight of actual leather.
"I love the thin shoulder straps and the handle which allows me to hand carry it. I have back problems so I really need something lightweight and squared in the middle of my back instead of on my shoulder, which gives me pain sometimes."
Now that she's been carrying the backpack to work every day for some time, she says "this purchase has been a revelation for me. I love animals and this is the first product I have ever bought that is animal-ethical.
Shop the Bucket Bag
The best surprise was that it is super lightweight and looks like leather. I was actually fooled. I could not believe it."
Deborah went from having absolutely no knowledge or experience with alternative leather materials to finding a newfound love for von Holzhausen's cruelty-free Technik-Leather. Now she's considering purchasing a bag for her niece who is in her 20s and very concerned about the environment. "I am glad the younger generation is putting the sustainability factor as a high priority," she says.
"The best surprise was that it is super lightweight and looks like leather. I was actually fooled."
---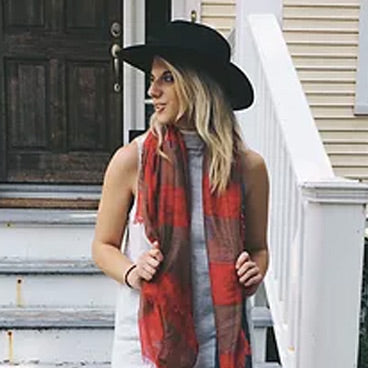 Brittney's Story
From Wary of Vegan Products to a Lover of Technik-Leather
Name

Brittney Holcomb

Location

Chicago, IL

Profession

Sales Manager

Style owned

The Shopper in Black
Brittney originally found von Holzhausen on Instagram while she was looking for a bag that would stand out from the masses of black and brown totes she saw daily on her morning commute. "I loved the size [of the Shopper], the style and thought the knotted straps were so fun and unique. I love the slight tooth/V design on the sides. Totally my style."
Unlike many shoppers who seek out von Holzhausen products specifically for their sustainable and vegan edge, Brittney hadn't had the greatest experiences with vegan bags in the past and was a bit wary.
"I've dabbled in vegan leather and been dissatisfied with it in the past, the odor and aesthetics of it mainly," she says. "At first I questioned the price point for a faux leather bag, and had never heard of the specific material before. In the end, I kept watching the online video of the Shopper in action and had to see it in person. I was very impressed. It looks high quality which is what other vegan bags I've owned in the past have lacked.
Shop the Shopper
I continue to love the material over time because it has held up very well after a year of daily use, in the Chicago elements no less!"
Now, Brittney brings her Shopper to work daily and says she receives compliments on it all the time. "The Black Shopper is a cult classic for a reason — it goes with everything and looks incredibly sleek, edgy, and classic."
"The black Shopper is a cult classic for a reason — it goes with everything and looks incredibly sleek, edgy, and classic."
---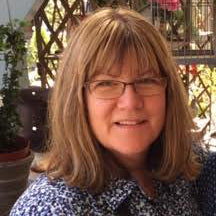 Cindy's Story
A Former Designer Bag Collector Switches to von Holzhausen's Simple and Clean Styling
Name

Cindy Springer

Location

Santa Rosa, CA

Profession

Executive Director for a Non-Profit

Style owned

The Handheld in Black, The Mini Duffel in Caramel
and the Shopper in Black gifted to her Daughter
Even with a closet full of beautiful designer bags, Cindy says that "nothing compares to my von Holzhausen. I carry my black Handheld every day throughout the fall and winter, and in spring I switch to my Mini Duffel. I have not carried another handbag since I received my first von Holzhausen."
Cindy was most drawn at first to the fact that the bags were both ethical but also beautiful in their style. "I was so impressed by the simplistic beauty of the bags – they were like nothing else on the market. No bright metals or large brand names emblazoned across the bags, just clean styling, inside and out. I was also impressed by the ethical standards the brand was embracing and honestly, there just simply was not a high-quality, high-style "vegan" bag on the market until von Holzhausen."
Shop the Handheld
When she gets stopped by other women complimenting her bag, she loves to share more about the story and mission behind the brand.
"I believe von Holzhausen completely changed the ethical products market," she says. "Now women can purchase high-quality designer handbags-with-a-conscience that they can be proud to carry."
"Now women can purchase high-quality designer handbags- with-a-conscience that they can be proud to carry."